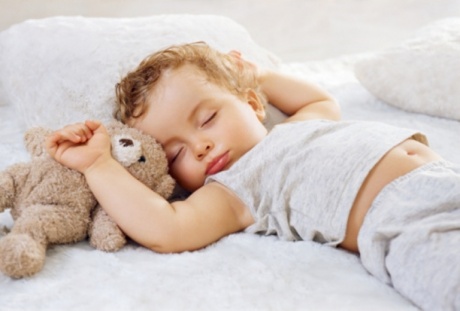 We all work hard as parents to keep drugs out of our kid's repertoire. We educate them on the dangers of pot and harder drugs. We teach them to always 'Say No'.
I discuss these things with my children from Day 1 and it's incorporated into the very fiber of our family. So, when my kids had trouble falling or staying asleep I felt really 'icky' when my pediatrician recommended Melatonin for them.
I asked the usual questions, Is it harmful?, What are the side affects? etc. But, my doctor kept reassuring me that this was a 'natural' non-invasive pill that really just enhances our own bodies' already prevalent Melatinon levels. "Essentially, it's more like an herbal thing, than anything else" says my friend who swears that Melatonin saved her nights.
So I popped the top and gave my 10 year old her 5 mg pill. Then, a few days later when my oldest had trouble sleeping, I too popped the top and offered him a little purple sleep, as well. Suddenly, all groggy and sleepy we were basically all popping that top. Because, seriously who hasn't had a rough night falling asleep and if a little purple friend can help us out, well why the heck not?

So, one evening about 5 days into our Melatonin-love-fest I saw my daughter aimlessly walking the hallway with one eye open. She wasn't feeling at all well but, could barely put two words together in a sentence. She was about 2 hours into her sleep schedule and felt dizzy and nauseous. She wasn't 'awake' enough to take care of herself and vomited all over. Obviously ill, we got her back to bed. But, it was clear that the melatonin was still in her system and making her ultra drowsy while she was sick. I decided to stop giving it to her, that night.
The next evening as I put the Melatonin away in a medicine cabinet, my oldest came up for a 'hit'. I explained that I didn't like how sleepy it made them in the morning and the fact that clearly we all were depending on something else to help us sleep. He huffed and went to bed. He was asleep in less than thirty minutes, on his own.
I did some research into circadian rhythms and how to naturally, truly naturally but, not pill-naturally, reset our clocks. With fortitude and a bedtime routine like warm baths, unplugging 1 hour before bed from screens and listening to the amazing power of Marconi Union (seriously, this is better than drugs!) we could all reset our internal clocks and get some much needed rest. Without the help of pills.
New research suggests that Melatonin may not even be safe and fewer medical professionals are recommending this non-FDA approved drug. Please do your research before you start anything and try some more natural ways to reset the clock before we jump on a pill. Let's teach our kids that we don't need drugs to help us do something as simple as fall asleep.